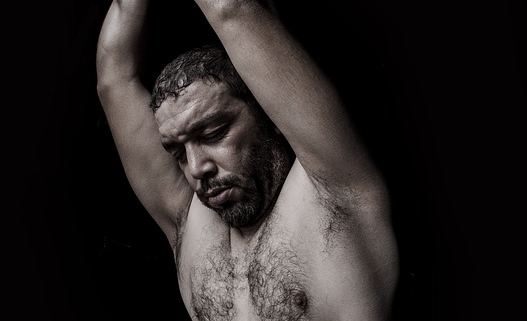 Dear Drama Observers,
Do you ever have a hard time putting down a book? That's happening to me right now. Actually, by the time you read this I will have finished it, but I will definitely be re-reading it—maybe several times. It's entitled The Color of Compromise: The Truth About the American Church's Complicity in Racism by Jemar Tisby. The book's promotional overview says the following:
The Color of Compromise is both enlightening and compelling, telling a history we either ignore or just don't know. Equal parts painful and inspirational, it details how the American church has helped create and maintain racist ideas and practices.
Tisby lays out a sequential accounting of the brutal transport of Africans to our shores, the indignities of slavery, the war to free the slaves, the institutionalized inequalities of Jim Crow, the lynchings, the terroristic practices of the Ku Klux Klan, the struggle for civil rights, the legal victories, and the widespread prevalence of racism in our own times.
Writing, not as an outside critic of the church, but as one on the inside committed to the Christian enterprise, Tisby points out the ways in which many American Christians have been complicit—either knowingly or unwittingly—with slavery, Jim Crow, and racism.
We're shocked by documentaries of Nazi brutalities or current-day videos of terrorist barbarisms. And yet, we've turned a blind eye to the cruelties that have occurred within our own borders because they are so painful to acknowledge. "The truth will set you free," noted James A. Garfield, our 20th president, "but first it will make you miserable." Tisby's book is, at once, misery-inducing and liberating. I highly recommend it.
The thing that jumps out at me from Tisby's subtitle is the word complicity. It catches my attention because that concept is one that fits with the theme of my upcoming book.
Dramas never succeed unless others play their designated roles. For example, if I'm a controlling Drama Person, the only way we'll "get along" is for you to play your obligatory role of submission.
As I've said many times before, dramas sometimes operate collectively where this group is in control and that group is in submission. Relational "harmony" comes from compliance with the roles. Racism is a form of collective drama in which some are "up here" and others are "down there." As long as you know your place and stay in it, we'll "get along," as the thinking goes.
Complicity fertilizes the weeds of racism and gives them life-sustaining nourishment. Non-compliance is the weed killer. But like most weeds, they grow back just when you think they're dead.
You'll be hearing more about these ideas in the upcoming months.
Till next week.
(And go get Tisby's book!)
https://peopleproblems.org/wp-content/uploads/2019/05/Slavery.jpg
720
527
Alan Godwin
https://peopleproblems.org/wp-content/uploads/2017/03/pplogo-w.png
Alan Godwin
2019-05-03 09:00:09
2019-05-03 13:18:39
May 3, 2019