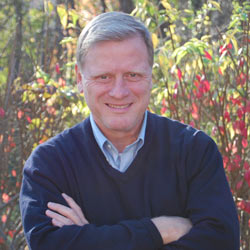 Dear Drama Observers,
I don't know if you've noticed, but there's a lot going on. Playing on repeat in my head lately is that haunting Buffalo Springfield melody with the lyrics:
There's something happening here
What it is ain't exactly clear
There's a man with a gun over there
Telling me I got to beware
I think it's time we stop, children, what's that sound
Everybody look what's going down
For that reason, I'm going to punch pause on what we've been discussing recently—the qualities manipulators lack that would enable them to relate to others the normal way. We'll get back to that, probably next week.
This week, I'd like to address something we've been hearing a lot about recently: white privilege. If you're Black or a person of color, no clarification is needed because you, no doubt, understand it all too well. But there's always a need for the rest of us to keep turning our focus knobs so we can understand it more clearly and change our actions accordingly. I thought of an analogy that might help.
The Analogy
For years, I've worked with clients who are suffering in the present from events that occurred in the past. You may be familiar with the term Adverse Childhood Experiences (ACE). A 10-item self-report instrument has been developed where respondents answer questions about various types of abuse, neglect, or family dysfunctions. Research has shown that those with elevated ACE scores are more likely to experience long-term detrimental effects. When adults walk into my office complaining of mood struggles, relationship problems, or even physiological difficulties, we often discover that their current complaints are best understood as being reflective of toxic histories.
The bad news is that damage is caused by the negative experiences of the past. The good news is that the damage can be repaired. It's been affirmed again and again, the single most important element in the healing of someone with adverse childhood experiences is… relationships. Healthy relationships in the present bring repair to what was damaged in the dysfunctional relationships of the past.
When someone with a high ACE score (let's say a 9 out of 10) develops a relationship with someone who hears their story and empathizes with their experience, that's healing. Like antibiotic ointment rubbed on an infected wound, empathy and understanding from trusted others help emotional wounds heal over time.
But here's what often happens. Let's say Jan (not her real name) has an ACE score of 9, largely reflective of her experiences with parental alcoholism and childhood sexual abuse. But everyone in her friend group scores in the 1 to 2 range (or that's what they would score if they actually took the test).
One evening over supper, a well-intentioned friend asks Jan, "You've never really talked much about your growing up years. So, let's make this Jan night. Tell us about yourself."
With great reservation (because she's never done this before), Jan unpacks the details of her story to this inquiring group of friends. She watches their faces which display a mixture of sadness, pity, and confusion. Some divert their eyes as she recounts her stories of sexual violations, drunken Christmases, and imposed silences. She reaches a stopping point which is followed by a silence so thick it could be cut with a knife. She then hears the following comments:
"Well, that's all behind you now. You've grown up to be such a wonderful person."
"That's awful. Did you not think to tell anybody about what was going on?"
"I'm just glad you're not living in the past like so many people choose to do."
"Yeah, that was bad, but it obviously didn't affect you in some negative way, so that's good."
"I know exactly what you mean." (Jan knows she has no idea what she means).
"Thanks for sharing that, Jan. Suzanne, tell us about your story."
Opening up to her friends that evening was not helpful to Jan. Her friends were, to a person, caring, well-intentioned, and were in no way trying to be hurtful. But they were ignorant and had no self-awareness of their own ignorance. Instead of slathering antiseptic on her wounds, they unintentionally sprinkled them with salt.
It would have been helpful if someone had said something like the following:
Jan, I am so sorry. I've never been through anything like that so I can't even begin to imagine what that must've been like for you. But I so appreciate your taking the risk to open up about it. That took a lot of courage. If you want to tell us more, we'd be glad to listen. In fact, we'll stay here all night if you want to. Or if you'd prefer to not talk about it anymore, that's fine, too. We're here for you. I'd like to do some of my own study about these things because I didn't have those experiences and I need to educate myself.
Such a response to Jan would've been like a 6-month supply of Neosporin.
Okay, Back to White Privilege
No analogy is perfect, and I'm concerned that this one leaves out some important elements as it relates to white privilege. I fear it might. But my narrow focus is to illustrate that Blacks and people of color trying to explain white privilege to white people must often feel like Jan trying to explain her 9-score to her 2-score friends. They sort of get it, but they really don't. They (I should actually say we) have never been unfairly harassed by a law enforcement officer simply because of skin color. They've never been looked at suspiciously for invalid reasons. Their parents never gave them "the talk" about what to do and not do if ever pulled over by a policeman. I could go on and on.
It never helps for white people to deny their privilege of growing up in a predominantly white culture. That just pours salt on the wounds. Sadly, such denials are commonplace and take on many forms. I could go on and on.
What does help is empathic acknowledgement coupled with a commitment to change where change is needed. A wound-healing stance might sound like the following:
I've never considered myself to harbor racist views, but I can see now that I may have been doing so without even realizing it. I've been unwittingly complicit in supporting systems of racism that were hurtful to people of color. I'm sorry for that and I'm committed to doing better. I'm seeing now what I missed before, but I'm not done learning. My commitment to you is that I'll keep at it. You have an open invitation from me to point things out I might be missing.
And then change would follow those statements of intent.
There's something happening here. I hope it has to do with empathic acknowledgment on the part of whites. That would spread some needed salve on our nation's wounds.
Till next week.
https://peopleproblems.org/wp-content/uploads/2019/12/Current-Picture-2.jpg
250
250
Alan Godwin
https://peopleproblems.org/wp-content/uploads/2017/03/pplogo-w.png
Alan Godwin
2020-06-05 10:49:04
2020-06-05 10:50:37
June 5, 2020