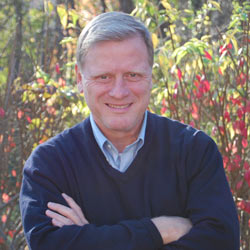 A Recollection of Something Not Remembered
I recently re-watched a 1987 documentary series called Eyes on the Prize about the Civil Rights Movement during the 50's and 60's. You may recall the Freedom Riders of 1961 who rode buses through the South for the purpose of sitting where they wanted on the buses and using "whites only" facilities where the buses stopped to refuel and change drivers. Like all protest efforts are designed to do, the Freedom Rides garnered national attention.
Outside of Anniston, Alabama, one of the buses was stopped and firebombed. The riders were first blocked from exciting the burning vehicle and then were beaten when allowed to do so. They would likely have been lynched but for the gunshots fired in the air by highway patrolmen to scare away the mobs. At the Birmingham station, riders were pulled off the buses and physically assaulted by Klansmen. The next stop on the Freedom Ride was Jackson, Mississippi where I grew up. 
As the buses were driving through the outskirts of Jackson en route to the station, a grim pall fell over the riders as they anticipated what lay ahead. One of those riders was recently deceased Congressman John Lewis who'd been beaten just two weeks earlier on a Freedom Ride through South Carolina. Having experienced violence in other places, they expected nothing less in Jackson and maybe worse. But their silent tension eased a bit as they began singing songs of Christian deliverance.
The black and white film footage showed the buses arriving at the downtown Jackson station in surroundings very familiar to me. My after-school job was about a mile from that station and it was pretty common for me to pick up tamales at a place right across the street for my coworkers' supper. So, when I first watched the documentary, I thought, "I've been right there a million times."
When they arrived at the station and got off the buses, Jackson police officers escorted them into the front door and out the backdoor where they were loaded into paddy wagons and taken to jail. The next day, they went through mock legal proceedings and were summarily sentenced to 60 days in Parchman, the state penitentiary. Once incarcerated, they kept their spirits lifted by singing their songs but were told if they continued to do so, their mattresses would be confiscated and they'd have to sleep on the cold steel cots. Most of them slept on the cold steel cots.
I was only 8 years old at the time and my home was about ten minutes away from where this all took place. When I've been asked in later years to describe my childhood, I've often used terms such as "idyllic" and "wonderful" with the phrase, "Leave it to Beaver," accompanying my description. Growing up in Jackson was indeed pleasant for me. But then, I never had to endure anything like the Jackson experience of the Freedom Riders. I don't even remember paying much attention to it all and didn't learn the specifics until I was well into my adult years.  
We remember things that generate strong emotions, such as the Twin Towers falling or the space shuttle exploding. But like turning off your computer before saving a document to the hard drive, long-ago events fade from our memories when unaccompanied by intense feelings. If I had been a Freedom Rider, I'd remember it all in vivid detail. But having no personal stake in those events, the memories never got stored on my hard drive.  
As a white kid living in a Leave it to Beaver neighborhood, I was largely oblivious to what was happening just a few miles from my house and later needed a documentary to explain it all. 
My white skin afforded me the privilege of not having to be bothered with such things.
https://peopleproblems.org/wp-content/uploads/2019/12/Current-Picture-2.jpg
250
250
Alan Godwin
https://peopleproblems.org/wp-content/uploads/2017/03/pplogo-w.png
Alan Godwin
2020-08-14 07:47:32
2020-08-14 07:58:05
August 14, 2020